12 June 2020
Istanbul Africa Trade Company has become the distributor of Yalcinlar Aluminum, the leading manufacturer of aluminum composite panel in Turkey. We provide our clients with high-quality and customized aluminum composite panels.
Yalcinlar Aluminum started its operations in 2010 with the Metalbond brand, which offers solutions especially for the advertising sector. They established the first aluminum composite panel production line in 2010. Being the first company producing thin aluminum panels for the advertising sector in Turkey, Metalbond brand became a preferred and demanded product in a short time.
In 2012, the second production line was put into operation, capacity was increased and the high customer demand was met. In 2013, the third line started production and the thick aluminium composite panel for the facade sector was introduced under the brand name Eurametal. At the same time, in 2012, the first exports were made to selected selected countries, such as Germany, Greece and Turkmenistan. Currently, the company exports to more than 25 countries.
In order to provide an integrated service, the foundations of the plastic granule facility were laid. Plastic granule is highly used in the production of aluminium composite panels. The new facility was put into service in 2016 in Silivri, Istanbul. Besides, aluminium painting facilities were commissioned in 2018 in order to supply high-quality products with short lead time.
Yalcinlar Aluminium has the capacity of producing 6,500,000 square-meters aluminum composite panel. They can also paint 13,000 aluminium rolls annually and can produce 18,000 tons of plastic granule.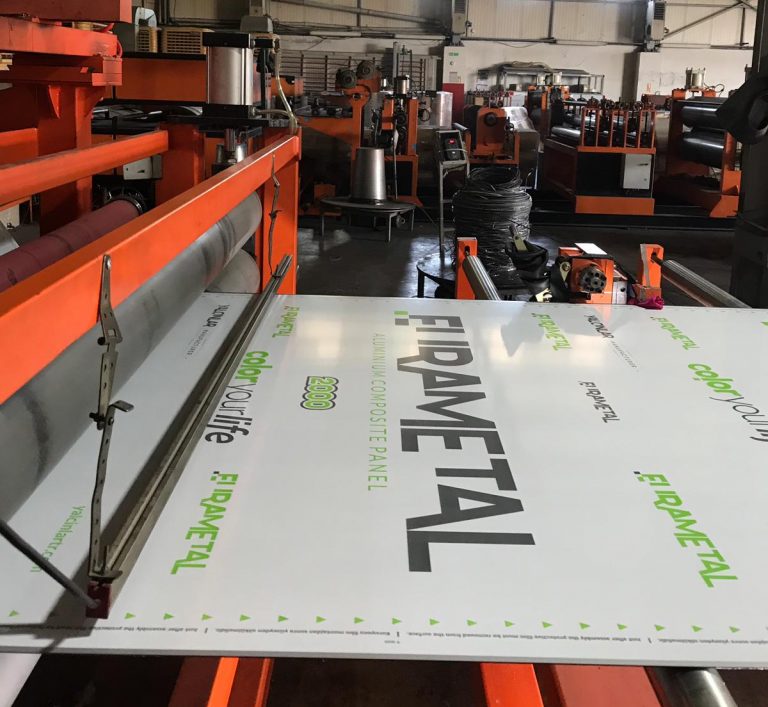 Aluminum Composite Panel Technical Specifications
It has high rigidity and strength properties.
It shows high resistance to external weather conditions and UV rays.
It shows acidic and basic strength performance in harsh external environmental conditions.
It has a smooth, flat and shiny surface feature.
It has easy processing feature.
It shows acoustic insulation and vibration absorption properties.
It is distinguished from other composite panels with its thermal insulation and non-flammable feature.
It has high impact resistance.
It protects the building from harmful effects caused by industrial and environmental pollution.
It acts as a barrier against solar radiation.
It is a light material and does not add additional load to the structure.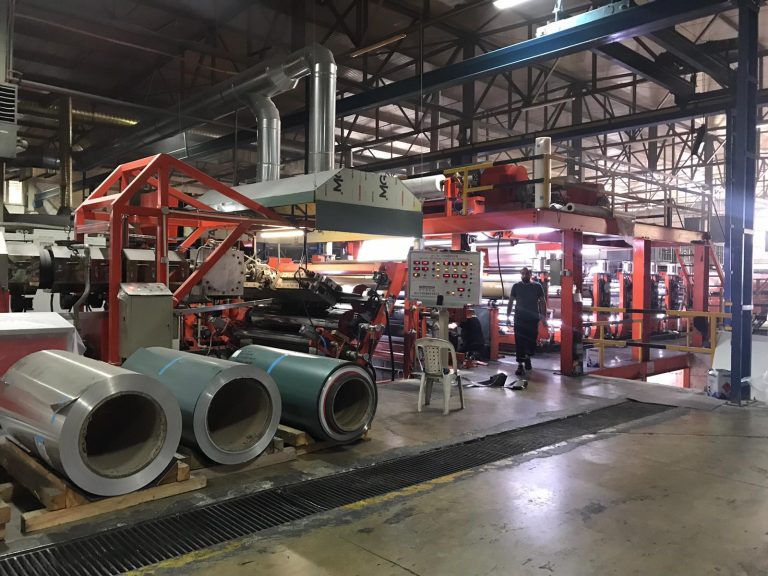 Aluminum Composite Panel Usage Areas
Architectural Facade Cladding
Interior Decorations
Ceiling Coverings
Door Panels and Partition Systems
Advertising and Direction Boards
Fairground Designs
Architectural Buildings Like Overpasses
Tunnels
Display Areas, Partition Walls
Structures such as Bank, Gas Station, Airport
Furniture Industry