Istanbul Africa Trade Company provides medical products and surgical protective equipment in partnership with Bande Trade. Bande Trade is one of the leading companies in the healthcare products sector in Turkey. The company has a strong supply chain network and provides a great range of products.  The product range includes masks, gloves, hand sanitizer, protective coverall, surgical gowns, surgical drapes, surgery pack, dental pack, medical supplementary products, disposable medical plastic products and medical electronics. The African companies that are interested in the import of medical products and healthcare equipment can send an email to info@istanbulafrica.com.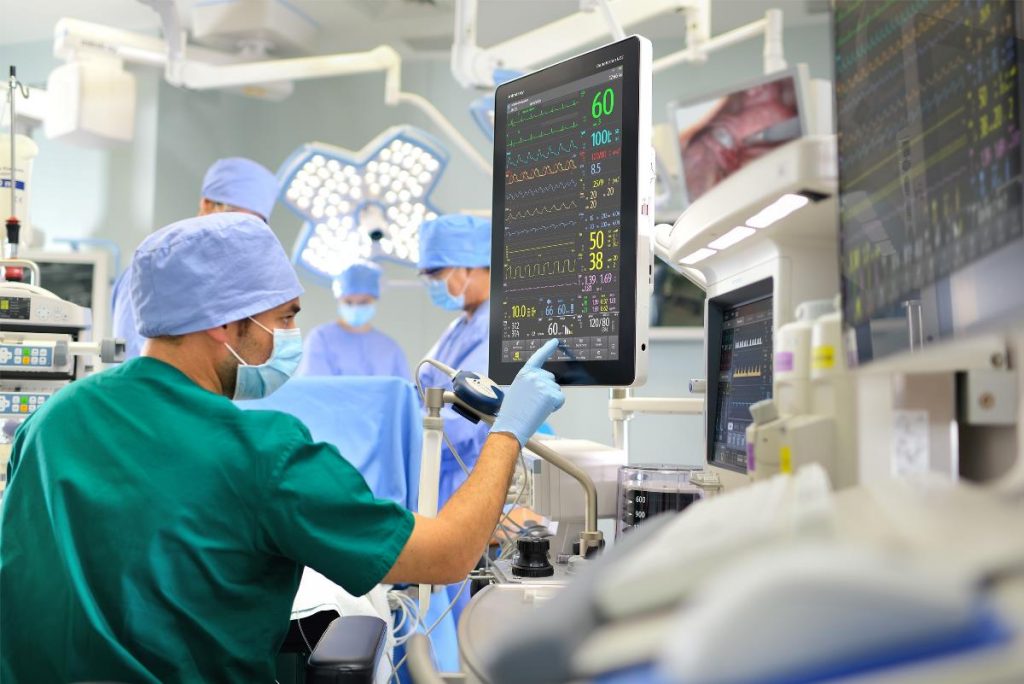 Bande is an international trade company focused on Northern European markets, Turkey, Middle East and Africa. Bande Trade is located in Izmir, Turkey. The company meets the needs of governments, hospitals and private medical equipment distributors by supplying the full range of medical and surgical products.
Bande supplies  top-quality healthcare products and equipment bu using their extensive supply-chain network.
DISPOSABLE 3-PLY FACE MASKS
DISPOSABLE KN95 MASKS
3M DISPOSABLE N95 MASKS
LATEX GLOVES
NITRILE GLOVES
VINYL GLOVES
FLIP TOP CAP BOTTLE HAND SANITIZER
TREATMENT PUMP BOTTLE HAND SANITIZER
SPRAY BOTTLE HAND SANITIZER
The coveralls offer superior protection in multiple applications
Elastic wrists, ankles and hood keep the tight seal from pesticides or paint
Serged seams, attached hood, front zipper closure, add the secure seal protection you
Material: SS non-woven fabric, PE film, abrasion-proof and stops microporous particles
Surgical Gowns
Surgical Drapes
NEUROSURGERY PACK
CARPAL TUNNEL PACK
LAMINECTOMY PACK
CRANIOTOMY PACK
SHUNT PACK
QUICK OPERATION PACK
LITHOTOMY GYNAECOLOGY PACK
DENTAL MINI PACK
PLASTIC SURGERY PACK
VETERINARY PACK
PATIENT GOWN (SHORT-SLEEVED)
REINFORCED CHEMOTHERAPY GOWN
PEDIATRIC PATIENT GOWN (CHILD)
COLONOSCOPY SHORT
NONSTERILE DRAPES
GAUZE SWAB
BETADINE SPONGE
SOLUTION TRAY
TOWEL
MEDICAL WASTE BAG
OP-TAPE
SKIN MARKER AND RULER
DISPOSABLE SLIPPER
FINGER COTS
TRAY
GUIDE WIRE TRAY
KIDNEY TRAY
BULP SYRINGE
CAMERA COVER
ORGAN POUCH
CHEMOTHERAPY GLASSES
FLAT POUCHES & ROLLS
BONNET
ANTIMICROBIAL INCISE DRAPE
TYVEK POUCHES & ROLLS
GUSSETED POUCHES & ROLLS
Disposable Plastic Products
SUCTION TUBE
SURGICAL BLADE
CAUTERY FORCEPS
UMBILICAL CLAMB
INFLATION DEVICE
INTRODUCER
INFUSION SET
BLOOD TRANSFUSION SET
SYRINGE
ANGIOGRAPHIC CONTROL SYRINGE
ARTERIAL NEEDLE
ANGIOGRAPHY CORONARY SYRINGE
MANIFOLD (3 TAPS)
PTCA Y-CONNECTOR
TUR / CYSTOSCOPY SET
PRESSURE MONITORING SET
PLATELET RICH PLASMA
WOUND PAD
INJECTION BAND
GAUZE SWAB
ELASTIC BANDAGE
PLASTER
SURGICAL MONITORS
CATH LAB MONITORS
CLINICAL MONITORS
DIAGNOSTIC MONITOR
RECORDERS
PATIENT MONITOR
DIGITIZER
ULTRASOUND SYSTEM