Istanbul Africa has become the distributor of RedPaint which aims to offer products that are revolutionary in protection and aesthetics, easy to apply, affordable, and high-quality in innovative paint technology.
Redpaint have been internationally in the market of painting sector for 30 years and has a wide range of products to offer. Redpaint products which provide heat, water, sound and fire insulation are possible to use in a domestic and industrial area.
RedPaint products have already been exported to Qatar, Kuwait, Bahrain, Oman, Saudi Arabia, Dubai, Ivory Coast. Currently, products are being exported to Algeria, Libya, Tunisia, Mauritania, Austria and some Europian countries.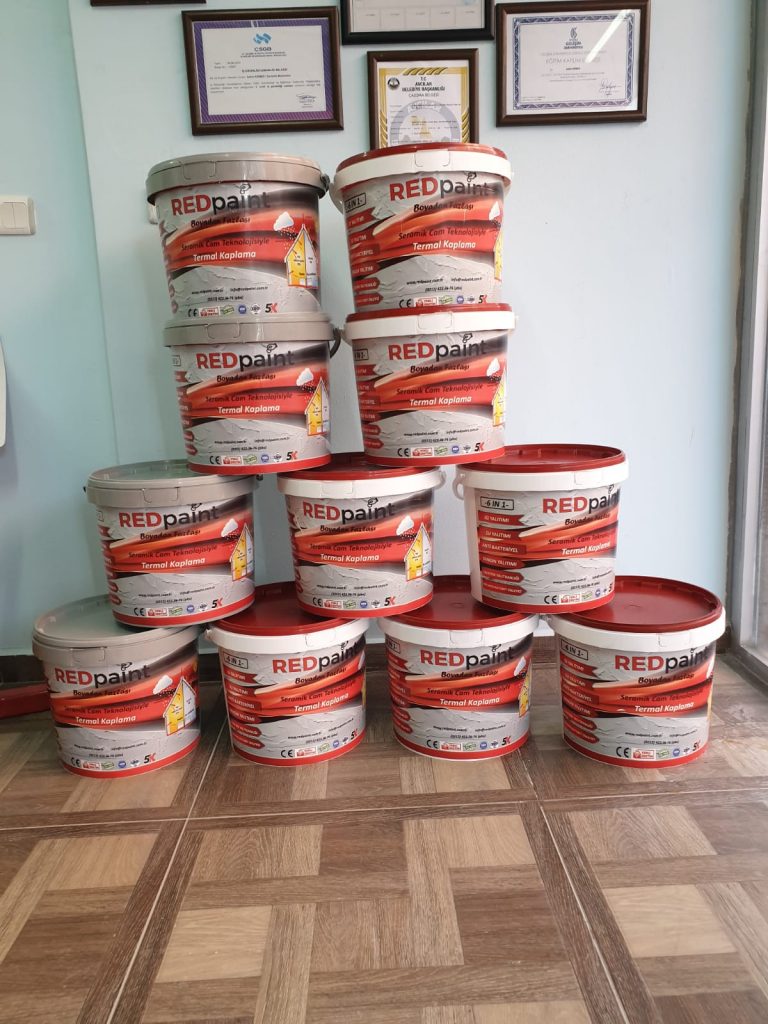 You can find paints with unique specifications in the following categories:
Thermal Groups
Fireproof Groups
Isolation Groups
Special Products: RedPaint RP-Red Backterial – Bacteriostat Paint
RP-RED BACTERIAL (Bacteriostat Paint) (Antibacterial Paint) Acrylic emulsion based, special adulterated, effaceable decorative interior topcoat. Stops the mould and fungi growth and kills permanently.
Advantages and Product Features
RP-RED BACTERIAL (Bacteriostat Paint) (Antibacterial Paint) is suitable for all interior walls.
It prevents microorganism, fungi, algae, and mould growth. Can be used in hygienic places like kitchens, hospitals, operation rooms, bathrooms, nurseries, gyms, schools and pens.