Overview of the Turkish Economy
In 2018, according to current GDP figures, Turkey ranks as the 18th largest economy in the World and 7th in Europe. Economic size of Turkey is larger than the combination of Nigeria and South Africa.
Turkey is located between Asia and Europe, serving as a bridge geographically, culturally and economically. Its location on two continents gives Turkey a major advantage in serving the markets of Europe, Asia, Middle East and Africa.
The population of Turkey is 81.4 million and it has a diverse economy. Istanbul, where 19% of Turkey's population lives, has the largest population with 15 million people. Other major cities are the capital city Ankara, İzmir, Bursa, and Antalya.
Turkey is a member state of the United Nations, the Council of Europe, the Organization for Economic Cooperation and Development (OECD), the International Bank for Reconstruction and Development (World Bank), the International Monetary Fund (IMF) and the World Trade Organization (WTO).
Turkey is granted candidate status to the EU on an equal footing with the other candidate states at the Helsinki Summit in December 1999. As agreed by the European Council in December 2004, accession negotiations have been launched on October 3, 2005 with the adoption of the Negotiation Framework by the Council of the European Union.
Since 1980, Turkey's exports have expanded significantly in line with her outward-oriented policy. While exports were USD $ 2.9 billion in 1980, this figure has increased constantly and reached the level of US$ 157 billion in 2017. In 2017, the share of manufactured products in total exports was 93.7%, while agriculture and mining sectors occupied 3.4% and 2.2 % share in total exports respectively.
The OECD countries accounts for 56,3 % of Turkey's exports and exports to the EU constituted 47 % of the total exports in 2017. Turkey's export markets are highly diversified. Germany continued to be the largest export market with a share of 10% for Turkish products in 2017. In 2017, Turkey's second largest export market was the United Kingdom followed by UAE and Iraq.
In 2017, 50 % of total imports originated from the OECD countries. The imports from the EU countries have the largest share (36 %) in this group. The People's Republic of China (PRC) became the primary source for Turkish imports. The share of China in Turkish imports was 10% in 2017. Germany ranked second as an important source with its 9.1% share. The Federation of Russia, taking a share of 8.3 %, follows it.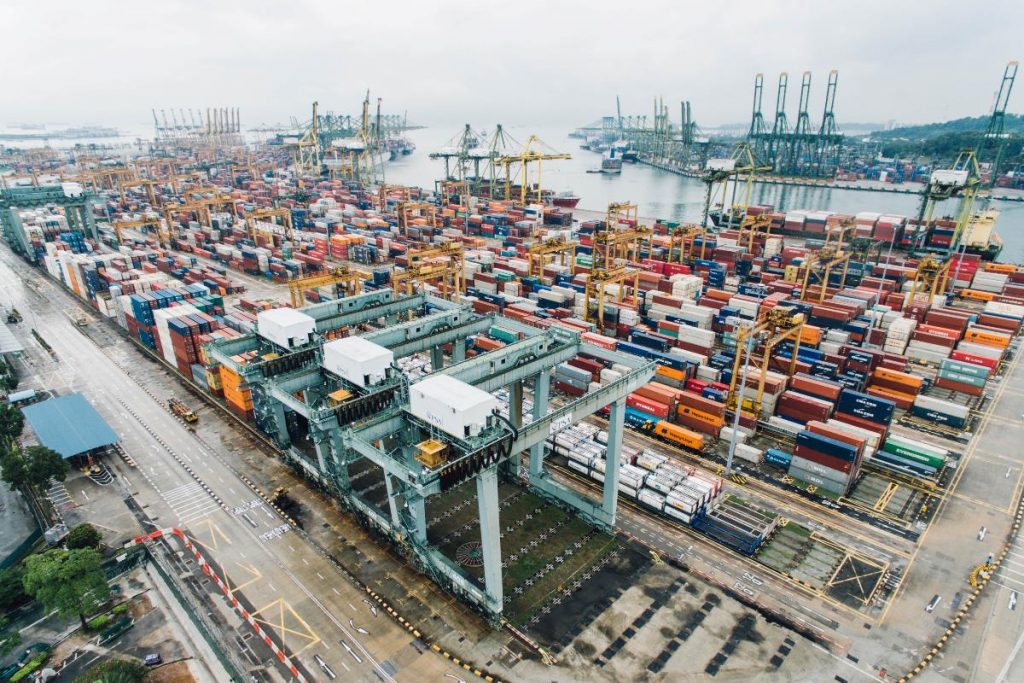 Major Industries in Turkey
Turkish companies are specialized in construction, machinery, textiles, furniture, chemical industry and metal production.
Turkey is the 2nd largest producer of plastics in Europe and 7th largest producer globally. In the paint industry Turkey ranks as the 5th largest paint producer in Europe.
Crude steel production in Turkey rose to 37.5 million tons in 2017. Turkey's crude steel exports also increased in volume by 8.4 percent from 2016 and reached 18.3 million tons in 2017.
In the period between 1972-2018 Turkish contractors have undertaken 9300 projects in 120 countries, with a total value of 360 billion USD.
Turkey is the 3rd largest clothing supplier in Europe and 6th in the world.
Total export value of the machinery industry reached USD 13.4 billion in 2016, up from USD 5.2 billion in 2005.
Agriculture and Food Industry
Turkey is one of the largest producers and exporters of agricultural products in Europe and the Middle East. Total exports of agricultural and food industry products (HS: 01-24) have been US $ 16.9 billion in 2017 and accounted for about 10.7% of Turkey's total export volume in the same period.
Turkey is one of the important vegetable oil (especially for sunflower oil and margarine) producer and exporter in the world. In Turkey, Vegetable oil production has undergone remarkable developments over the last years, more edible oil facilities have either started to
produce high quality products or increased their production capacity. Today, Turkey has largescale oil facilities with modern bottling lines and high capacities.
As the motherland of olive and olive oil, Turkey has an experience and tradition with thousands of years. Turkey has been one of the major producers of olives among Mediterranean countries and the olive production in Turkey is coming from the coastal region along the Aegean Sea and the Mediterranean Sea. Today, Turkey supplies olives and olive oil of Mediterranean cuisine all over the world.
Machinery Industry
Turkey has shown consistent and stable progress in the machinery industry. The industry has shown rapid adaptation to international manufacturing standards and uses the highest quality machinery and equipment. Machinery and equipment industry almost doubled its production during the last 15 years. Due to its recent development and potential, the share of the machinery
sector in Turkey's economy and exports is growing rapidly. The Turkish machinery industry established a very strong partnership with Germany. Given the success in the German market and the knowledge gained from this relationship, Turkey is now focused on other important markets to build equally profitable partnerships. The share of Turkish machinery export is 6% in Turkey's total export. Turkey's machinery exports has reached USD 8.6 billion in 2016 and USD 9.5 billion in 2017.
The Turkish electronics industry, founded on high added value, innovation, creativity, and extensive research, develops products not only for the local market but also for overseas. The exports of the sector have demonstrated a constant increase since 1990. This is mainly due to intensive R&D efforts and production aligned with the needs of the export markets. Thus,
electronics industry having the most recent technology is another key industry, which has a share of 6.5 % in Turkey's exports. The most important sub sectors are the electrical machinery, TV sets and durable (white) goods. Turkish TV sets and white durable goods have significant market shares in most of the European countries. The exports of the industry was recorded as
10.2 billion USD in 2017, with an increase of 4 % compared to the previous year.
Turkish iron and steel industry has shown great progress, both in terms of quality and capacity. Raw steel production in Turkey rose to 37.5 million tons and Turkey is the eighth largest steel producing country in the world in 2017. Iron and steel exports in 2017 amounted to US$ 13.8 billion. Turkey as the second largest steel producer in Europe and second largest rebar steel exporter in the world.
Mining
Turkey possesses the greatest mine resources of the world for some minerals. There are 53 exploitable minerals and metals, and 4,500 mineral deposits in Turkey. Turkey's major minerals produced are boron minerals, marble, basalt, feldspar, magnesite, perlite, pumice, barite and bentonite. A wide variety of primary metallic minerals is produced as well. Chrome and copper ore are the most significant minerals in the metal sector. Turkey is a major world producer of
processed minerals, including refined borates and related chemicals, cement, ceramics and glass. In addition, Turkey is a significant producer of ferrochromium. In 2017, the exports of mining products were US$ 4.7 billion, which represents about 3 % of total exports of Turkey.
Construction and Contracting
Regarding to the Construction Services, Turkish contractors are capable of competing with the world's leading contractors in the international , construction market with their reliability, creativity and cost effectiveness. Today, they are working in four continents using all the financial, managerial and technological instruments of international contracting standards.
According to the leading international magazine "ENR-Engineering News Record", with 46 companies among the top 250 contracting companies, Turkey ranked second in the world after China in 2017. The Turkish contracting sector has significant advantages due to their low cost offer, risk-taking abilities, speed of work and experienced employees.
Turkish contractors meet the significant needs of the products and services of the countries in which they are operating or intending to operate. They are catering to those needs with whole package offers consisting of basic or process engineering, feasibility studies, equipment selection and extension of credit.
The Role of Istanbul Africa Trade Company
Istanbul Africa Trade Company improves commercial relations between Turkey and the African countries through professional trade services. Our company is the distributor of 16 major Turkish corporations in the Sub-Saharan African markets. Our partner companies have more than 150,000 square-meters production area, 1,500+ employees and $120 Million annual revenue. We are strongly active in the Machinery, Plastics, Chemicals, Construction, Textile and FMCG sectors.
We conduct regular trade visits for new business development and trade-related activities. We work closely with African businesspeople in order to fulfil their business needs. We provide trade services in the following range of products. Following products are imported from Turkey by our clients:
Machinery:
Concrete Block Making and Paver Machines
Crushers and Screeners
 Concrete Batching Plants
Concrete Pipe Making Machines
Industrial Boilers, Burners and Fans
 Road Construction and Asphalt Machines
Mobile Crane
Biogas & Biodiesel Facilities
Food Production and Packaging Machines
Industrial Automation Machines
CNC Machines
Consumer Goods:
Baby Diapers
Sanitary Pads
Wet Wipes
Detergant
Soap
Cosmetics
Shampoo
LED Bulbs
Pasta
Olive Oil
Spice Variarities
Dried Fruit
Frozen Food
Building Materials:
PVC and PPRC Pipes and Fittings
Basin Mixers and Shower Sets
Solar Water Heating Systems
Water Purifiers
Solar Lighting Systems
Construction Iron
Turkish Tiles
Marble
Agricultural Machinery:
Gasoline & Diesel Tractors

Soil Preparation Machinery

Mechanical Seeders

Pneumatic Planters

Fertilizer Spreader

Drum Mower

Vegetable Harvester
Refined Petroleum Products:
LDPE
LLDPE
Masterbatch
Fuel
HDPE
Source:
World Bak Factsheet
Republic of Turkey Ministry of Trade Report
IMF Country Reports
Turkey Statistics Institution
UN Comtrade