The Republic of Senegal is located in West Africa and it is bordered by Mali, Guinea, Guinea-Bissau, Gambia and Mauritania. The population of Senegal is 16 million and its GDP is $16 Billion.
Senegal gained independence from France in 1960. French is the official language. Its capital city is Dakar with a population of around 1 million people. 
Senegal's trade partners are Mali, France and China. Senegal is one of the most important fishing countries in Africa. Gold and petroleum refinery also play an important role in Senegal's economy. Finally, Senegal has rich sources of Phosphat. As a member of the West African Economic and Monetary Union (WAEMU), Senegal has close trade relationships Mali and Ivory Coast.
Turkey and Senegal have close commercial relations in the last decade. The exports to Senegal increased from $108 Million to $257 Million in the last 10 years. The development of bilateral relations agreement was signed between Turkey and Senegal in December 2017. Many Turkish construction companies have ongoing activities in Senegal. For example, Yapı Merkezi was the contractor of a €373 Million high-speed train project in Senegal. Finally, due to the development of relations, the General Manager of Turkish Eximbank was given the State Order of Senegal.
Below, you can see the fact sheet, macroeconomic outlook and trade relations of Senegal with Turkey.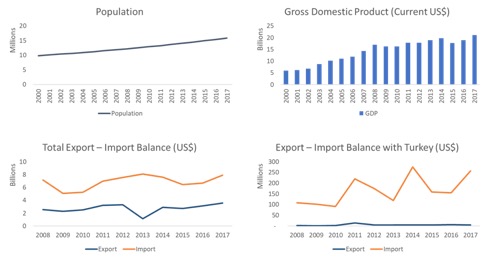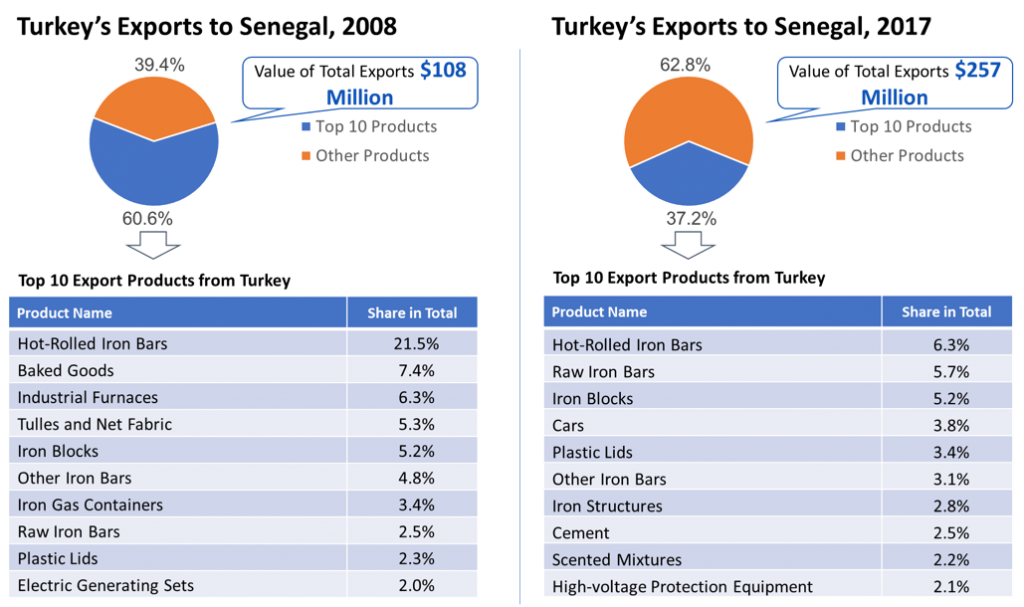 Read our latest article if you are interested in importing products and machines from Turkey.
Trade with African Countries
Read our latest article if you are interested in import and export activities with African countries.