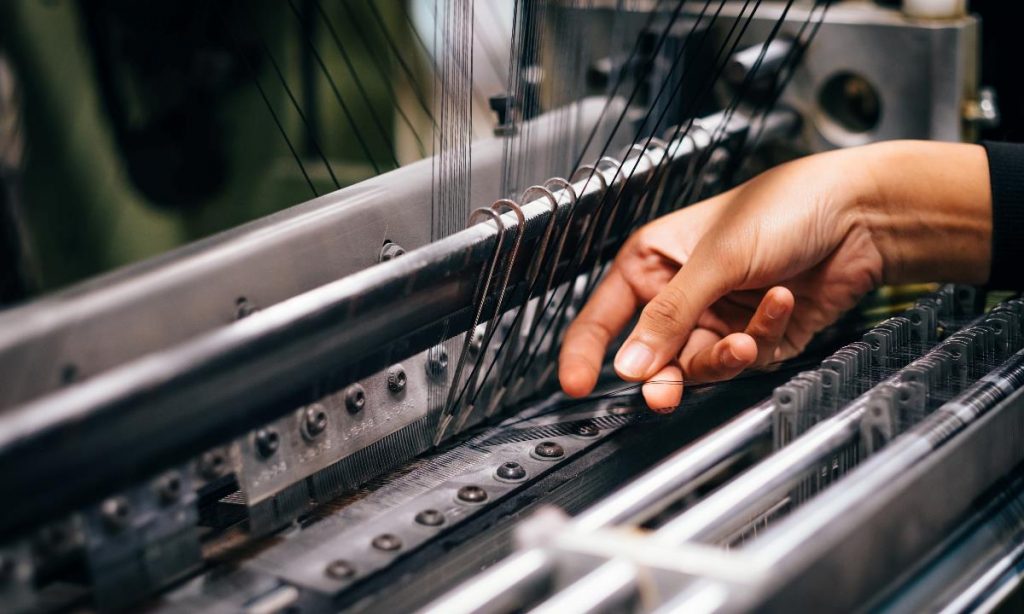 Once, East Africa was a world leader in cotton. Under British colonial rule, a system of poll taxes forced African farmers to meet specific quotas to satisfy the empire's demands for textiles. The African textile industry is a varied one, but the seeming constant is their cotton market. There are many countries in Africa that currently grow and sell cotton. Six of them grow cotton under the label "Cotton made by Africa", which is one of the largest job producers as well, with 450,000 Africans working in the cotton business alone. Companies like H&M have opened mills in Africa, since their wages are less, and the population can support the workers needed. They also create products like thread and yarn for global markets from cotton grown and harvested in Africa.
The textile industry presents a lot of potential for value added benefits and job creation. It is estimated that up to 600% of value can be created along the cotton value chain: from cotton production, spinning and twisting into yarn, to weaving and knitting into fabric, followed by dying, printing and designing. The textile industry in Africa is estimated to grow at a CAGR of ~5% over the forecast period of 2019-2024.
Istanbul Africa Trade Company and the Textile Business in Turkey and Africa
Istanbul Africa Trade Company offers:
– Cotton-Spinning Machine
– Knitting Machine
– Lace Machine
– Jet Cleaner
– Dust Extraction Machine
– Industrial Sewing Machine
– Laser Cutting Machine
– Ironing Machine
– Second Hand Clothes
– Tshirt, shirt, pants, jeans, etc.
Read our latest article if you are interested in importing products and machines from Turkey.
Trade with African Countries
Read our latest article if you are interested in import and export activities with African countries.