Evaluating the Baby Diaper and Sanitary Napkin market in Africa with Halk Hygienic Products and Detergent Industry
Istanbul Africa Trade Company partners with Halk Hygienic Products and Detergent Industry to provide high-quality baby diapers, sanitary napkins, adult diapers, wet wipes and surgical face masks to our clients in Africa.
Below you can find the sector interview with Mr. Osman Taşkan, Regional Sales Director of Halk for West and Southern Africa. He shares his insights about the baby diaper and sanitary napkin market in African countries. In addition, he shares the strategic decisions of Halk Hygienic Products and Detergent Industry in the near future.
Corporate Profile of Halk Hygienic Products and Detergent Industry
Our company, Halk Hygienic Products and Detergent Industry, manufactures in a hands-free hygienic environment with highest technology fast production and packing lines in accordance with ISO 9001 quality standards. Our factory is located in Adana, Turkey where In our 44,000 square-meters modern production line, has annually 1.38 billion pieces of baby diapers, 622 million sanitary napkins and 207 million adult diapers production capacity.
We export our products to more than 60 countries and we are one of the leading FMCG companies in Turkey. Our baby diaper brands are TAFFY, GIZMO and AMIGOS. We use NICELADY and GIZLADY brands for our sanitary napkins. Our adult diaper brand is Dr. Pedical and our wet wipes brands are Taffy and Gizmo. We are opening a new production line for diaper pants production.
Our policy is to continue the understanding of "innovative growth and productive management at the determined quality". We shall go on working in this sector to reach an important position in the world with high-quality production, innovative growth and efficient management approach.
Interview with Osman Taşkan - Regional Sales Director for West and Southern Africa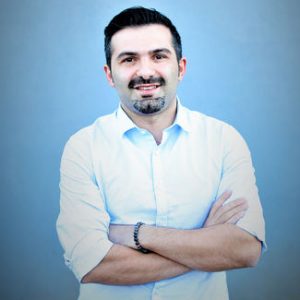 Is there a new market where the Halk Group of Companies wants to get into? If any, could you please talk about this initiative?
As the Regional Director of West and Southern Africa, starting in 2020, our main target was to introduce our products to many African countries and to be permanent in these countries as of 2020. Looking at the second quarter of this year, we succeed to export our products Mauritania, Gambia, Senegal, Guinea, Ghana, Ivory Coast, Chad, Togo, Nigeria and South Africa, and we have already started to receive demand from many other countries. We are increasing our market share with our Taffy and Gizmo baby diapers and our other hygienic products in Gabon, Cameroon, Niger and Mauritius. In the coming days, we plan to sign important agreements with Mali, Benin and several other sub-Saharan African countries.
What is the purpose of the investment and how much will its budget be?
It is one of our biggest goals to bring our hygienic products to a demanded and easily accessible position in traditional and developed markets, with the slogan of "Africa is the future". In this framework, we offer our customers advertising support, promotions and advantageous projects. The size of our investments is determined by the size of the market, its potential, purchasing capacity and other dynamics.
How does the difficult process caused by the coronavirus affect the investment decision?
Since our products are classified in the fast-moving consumer goods sector, there has been no change in the existing demand, but the investments to be made by our customers have slowed down due to unforeseen market conditions.
Nevertheless, the negative approach to Chinese baby diapers which are mostly imported to the continent turned the demands into the Turkish products, which ranked second in the market. In addition to the diapers, the demand for wet wipes has increased too. These developments have enabled us to turn the crisis into an opportunity as Halk Hygienic Company. It has enabled us to take our investments with more determined and sound steps.
How did you perform in 2019 as Halk Group of Companies?
As the Halk Hygienic family, which has been growing continuously with its professional, experienced and brave management team and has become a pioneer in the sector with new investment decisions, we have continued to grow in the Middle East, Turkic republics, South America, Europe and Africa continents. Under the leadership of our valued export director Nevzat Güzelce, I believe that we will continue to grow with my colleagues who are experienced in their fields and who have knowledge of regional cultures and languages.
Most companies suffered major financial losses in 2020 due to Covid-19 and made radical changes in business management. What actions did you take as Halk Hygienic and how did 2020 start for you?
Covid-19 caused international flights to be stopped, face-to-face negotiations to be cancelled and contracts to be suspended. Customs' work slowed down, uncertainty in global economies changed with the change in balances, and financial difficulties slowed down investments. These factors prevented growth in our industry, however we did not suffer huge financial losses thanks to the need for our hygienic products.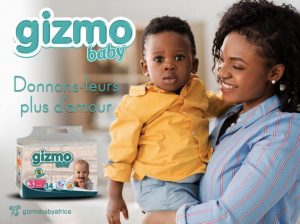 How is the group's export income and where do you want to take it? Which new markets are you working on in this process?
We have already filled 95% of our capacity. We export approximately 90% of this capacity abroad. Our two new machinery investments will be operational in the last quarter of 2020. While taking aggressive moves to increase our market share by considering market dynamics, we also pay attention to investing in brand and product quality by making profitable sales.
Together with the African continent, where we are at the forefront of trust in Turkish products and quality, Eastern Europe and the South American continent are our new targeted markets.
How did the sharp change in the Turkish lira experienced since 2018 affect the sales of Halk Hygienic? Did these changes shift sales from the domestic market to the foreign market?
Since 90% of our products were exported to the foreign market, there was no major change.
Can you tell us about your export distribution? In which countries do you exist and what is your current situation in these countries?
We currently export to more than 60 countries in the world and we enter different markets every year. To give an example, our Taffy diapers are in the first place in their markets in Libya and Gabon. We have signed a serious project for our Gizmo diaper in Cameroon and we are in great demand. In addition, we are continuing to work on large projects with our strong business partners in the sector in Ivory Coast and Ghana. We have exported our products to Chad, Togo, Senegal, Nigeria, Mauritania, Guinea and South Africa for the first time in the past months. We periodically send products to Niger and Mauritius.
You produce different product groups (diapers, sanitary napkins, wet wipes, etc.). How is the distribution of these products in export?
The main product group we export is the Diaper. We can produce 1,000 diapers per minute with our state-of-the-art Japanese and Italian machines. Our company has 3 diaper brands:
TAFFY is our brand which were created to provide Premium comfort and dryness.The diaper is specially designed to give maximum protection and fit for babies with features such as elastic ears, vitamin E, lotion, high absorption and retention capacity, where the baby can stay dry for 12 hours.
GIZMO has all the features that Taffy has, such as vitamin E, elastic ears and high absorption. Gizmo brand is made for consumers who look for an affordable diaper without sacrificing quality. Our brand offers a comfortable, dry solution for good value.
Our AMIGOS diaper brand is for budget customer who wants the desired level of comfort are ideal for parents who desire good comfort at the decent performance that fits within their budgets.
We supply sanitary napkins, adult diapers and wet wipes as well. In this way, the buyer can enter the market more comfortably and powerfully with its product range. We have started our sales of 2-layer, anti-allergic, high-quality medical masks, which are highly demanded due to Covid-19.
We make a difference among our competitors thanks to keeping our security stock ready at all times, our fast delivery options, our instant response system and our dominance in the culture and language of the countries. Our proximity to the port of Mersin gives us the opportunity to transport at any time and at reasonable prices.
African countries have shown rapid economic development in recent years. What are your attempts to increase your position in this market as Halk?
We are trying to bring together African countries and people in these countries with quality, and to support this quality with the right pricing policy. As we are aware of the potential in the African continent, we strive to make the right moves and marketing activities in every country. For this, we regularly organize trips to African countries and analyze the market together with our country dealers. Creating an alternative for African citizens with purchasing power in 3 different categories strengthens our hand. We are increasing our market penetration day by day by offering good products at the price/performance point for high, middle and low-income citizens.
How are your export figures in Africa? In how many countries are your products sold and which channels do you use in sales?
We have entered many new countries on the African continent. Currently, our products are sold in more than 17 countries in Africa. We carry out our sales with the buying and selling points of the distributors and importers who make bulk purchases, B2B websites, online negotiations, our local employees in the country of import, exhibitions and foreign trade companies.
What are the difficulties you encounter in export?
Looking at the general picture in many Sub-Saharan countries, affordable products rather than quality are demanded. There are some factors that slow the developments in our exports:
Comparison of our products with China and lower quality products dominating the market.
High customs duties in a number of countries.
The weakness of the purchasing power of the African continent and the demand for cheap products rather than quality.
The negative effects of coronavirus on daily life.
Products of Halk Hygienic Products and Detergent Industry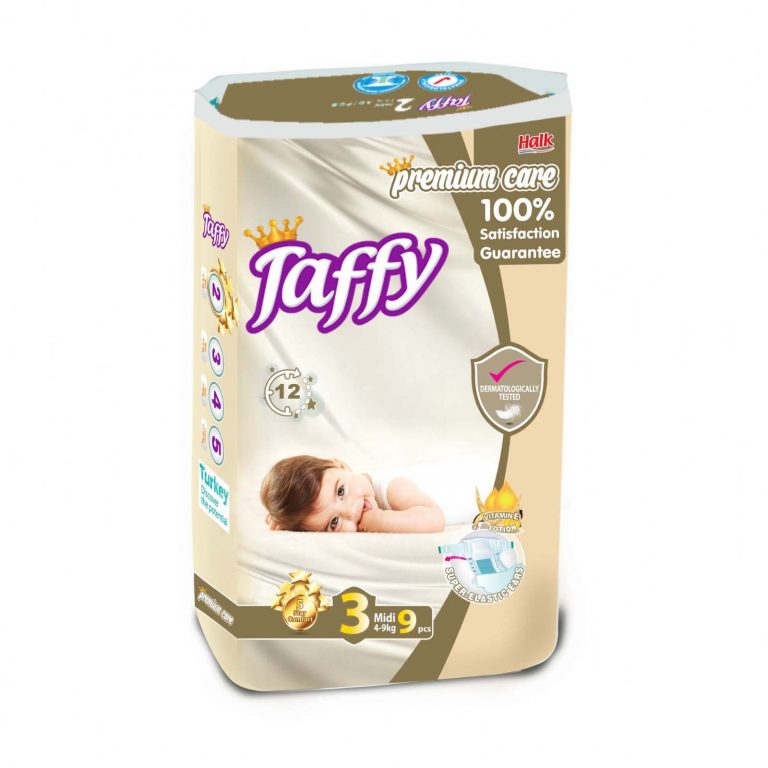 Taffy Baby Diaper
Highest-quality baby diapers. Textile exterior surface, body-fitting anatomic structure, absorbent and dispersive layer, super absorbent particles, perfume, lotion and vitamin E, super elastic velcro side bands, leakproof barriers, sotton-soft upper surface.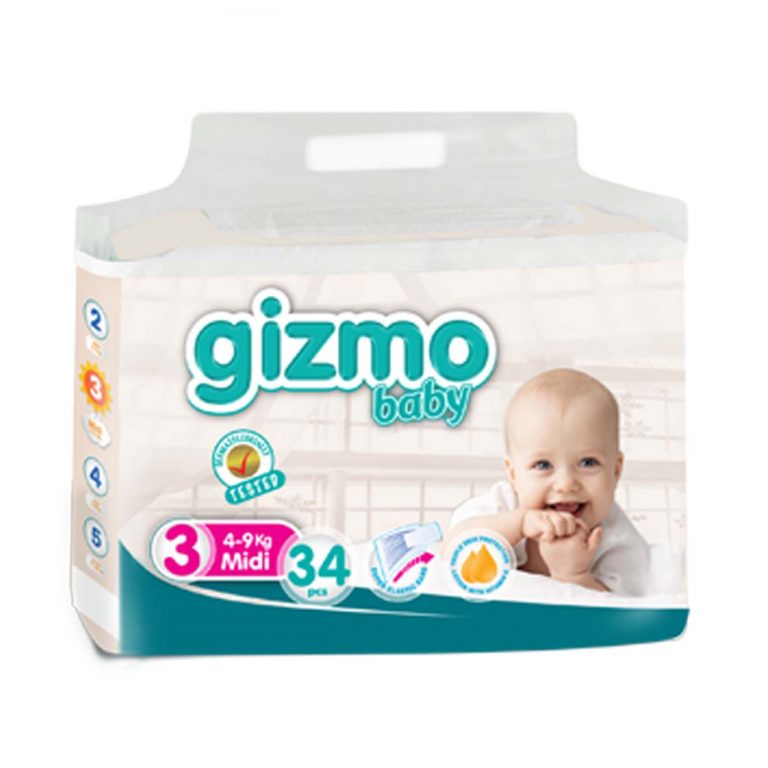 Gizmo Baby Diaper
High-quality baby diapers with reasonable price tag. Textile exterior surface, body-fitting anatomic structure, absorbent and dispersive layer, super absorbent particles, perfume, lotion and vitamin E, super elastic velcro side bands, leakproof barriers, sotton-soft upper surface.​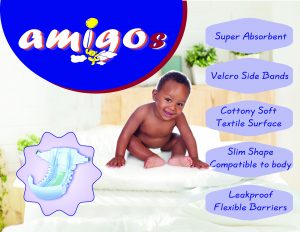 Amigos Baby Diaper
Suitable baby diaper for budget customers. It provides essential protection for your kids.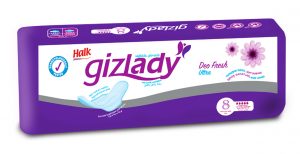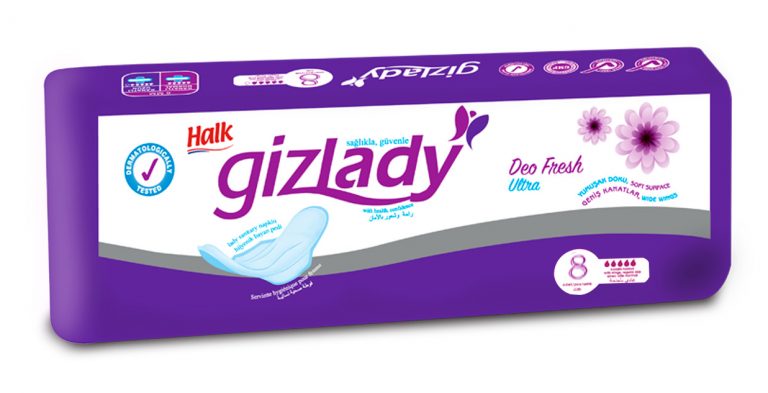 Gizlady Sanitary Napkin
Comfortable sanitary napkin for ladies. Special leakproof liquid channels; prevents the liquid spill, Skin-friendly smooth top surface; makes you feel the comfort on your period of menstural cycle, Wide adhesive wings; give the freedom of movement while surrounding your underpants, Strong adhesive down-surface; prevents the diaper from slipping, Special leakproof protective down-surface; prevents the liquid spill.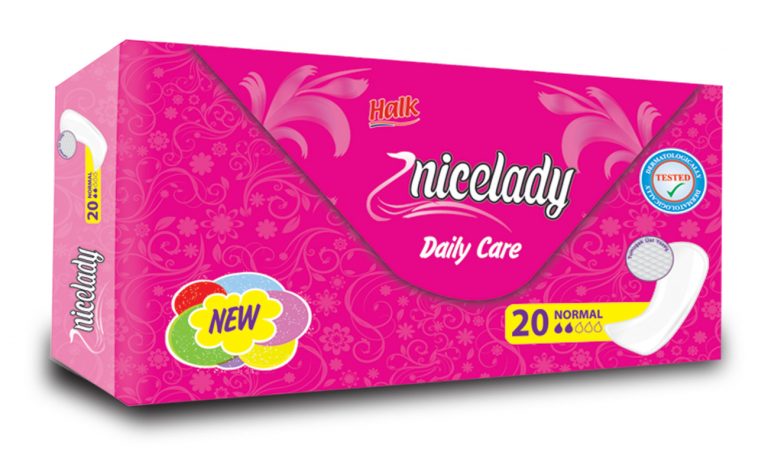 Nicelady Sanitary Napkin
Daily-use high-quality sanitary napkin for ladies. Slimness that gives movement comfort, Cotton-soft surface that gives comfort, Breathing exterior surface, Odor Control System.
Taffy Wet Wipes
Ultra-hygienic wet wipes. Alcohol & paraben free, cleans and moisturizes your skin, provides refreshment with a pleasant smell.