Turkey directed its diplomacy towards Africa in order to strengthen its relations with African countries on the basis of mutual benefits and mutual respect. In the last decade, Turkey increased the number of embassies in Africa from 12 to 42. In addition, the Turkish Government plans to open 10 more embassies in the coming years. In order to establish a long-term partnership, Turkey provides more scholarship for African students to study in Turkish universities. Moreover, Turkish Airlines are reaching to more destinations in Africa.
Turkey is committed to strengthen its relationship with African countries, in the good times and also in the bad times. During the coronavirus pandemic, Turkey did not hesitate to help African countries in fighting against the virus.  Turkey has so far delivered aid to more than 80 countries around the globe to help their efforts in fight against the coronavirus outbreak. The countries that Turkey sent medical supplies include United States of America and United Kingdom as well. In Africa, Turkey sent medical and humanitarian aid to more than 10 countries, including South Africa, Niger, Chad and Burkina Faso.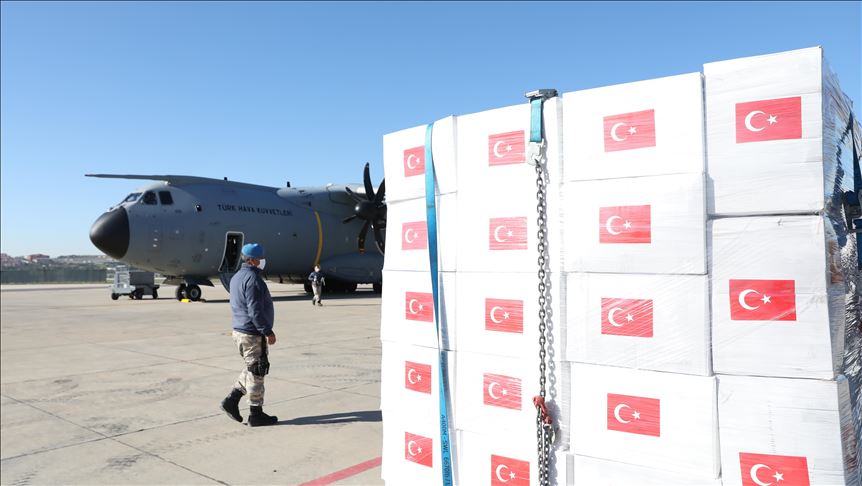 Turkey is helping African countries battle COVID-19
Turkey never hesitates to send medical supplies and humanitarian aid in the bad times of its partners. So far, Turkey sent medical aid to South Africa, Senegal, Somalia, Uganda, Lesotho, Mozambique, Chad, Niger, Burkina Faso and Eswatini. The aid packages include necessary items in fighting the coronavirus pandemic: modern testing kits, medical masks, protective overalls, gloves, and disinfectants.