The economy of African countries is developing rapidly and their consumer market is becoming more sophisticated. There are many investment and business opportunities in Africa. Investors, businesspeople and entrepreneurs are searching for profitable business ideas that have minimal risk. We took a closer look at the best investment and business opportunities in Africa.
1. Packaged Food Manufacturing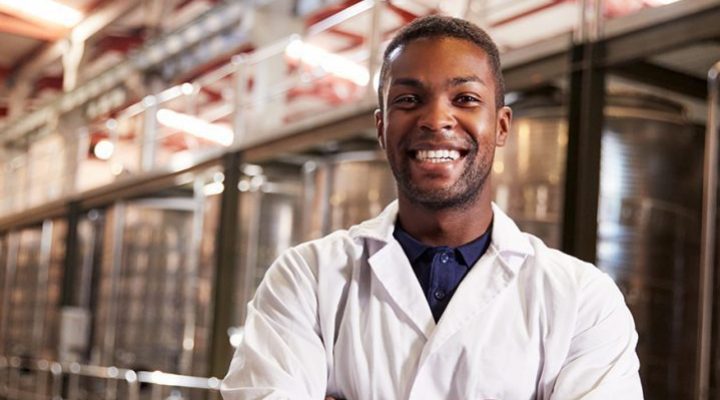 There are two reasons that make food processing and packaged food manufacturing a very lucrative business in Africa:
Firstly, consumer demand is increasing thanks to the increasing population and urbanization. There are more customers in the urban areas that have the budget to buy packaged food. For example, only in Nigeria, there are more than 100 million people living in urban areas.
Secondly, the majority of packaged food products is imported from other countries. The supply in the domestic market is not sufficient and there is a lack of competition. In Zambia, Trade Kings Group implemented a strategy of manufacturing confectionery products in Zambia and they captured a sizeable market share in the market.
African businesspeople can invest in the packaged food sector by establishing a fully-integrated manufacturing facility. The raw materials are processed in the first line of machinery. Then, the food products are prepared by cooking or with a special formulation. In the end, the packaging machines prepare the final product, ready for distribution and sales.
Istanbul Africa Trade Company offers production lines for all types of food processing facilities. Some of the turnkey projects include the factories of pasta, wafer, cornflakes, vegetable oil, canned food, tomato paste and water bottling.
2. Maize and Wheat Milling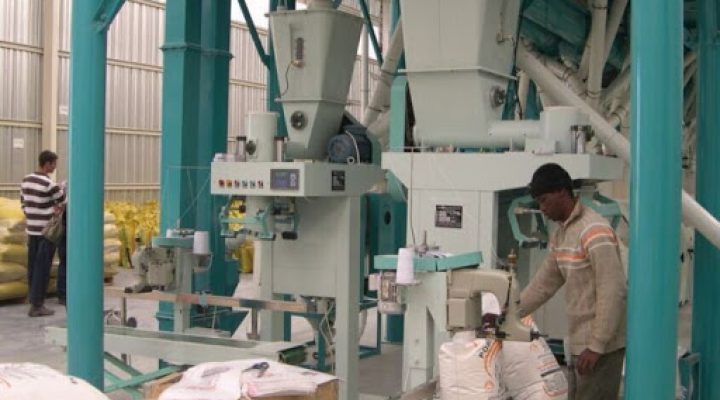 Maize and wheat are two important grains for the nutrition of the population. Both crops have high yields and they are available in many African countries. Maize meal (also known as ugali, ngima, obusuma, mealie meal) are highly consumed by customers in East and Southern Africa Regions.
Following three reasons make maize and wheat milling business a very lucrative opportunity in the Sun-Saharan African countries:
Maize and wheat are already grown in many African countries. There is access to raw material at a reasonable price level.
Secondly, consumer taste for maize meal and wheat flour is already high. The consumer demand is also increasing thanks to the population increase. In Tanzania, Ugali (maize flour) is a traditional dish and it is consumed daily.
Thirdly, the operations to operate a mill are not very complicated. The machines used in the factories are durable and the workers can work after receiving some training.
Milling business is accessible to all businessmen and businesswomen in Africa. The only requirements are flat land and access to electricity. Maize and wheat are sourced from local farmers in rural areas. The final products are packed according to your needs (1kg – 5kg – 10kg – 50kg).
Istanbul Africa Trade Company assists Turkish and African investors with milling projects. We offer turnkey solutions, installation of machinery and training of employees. The facilities include all processing lines and silos for warehousing.
3. Installation of Solar Street Lights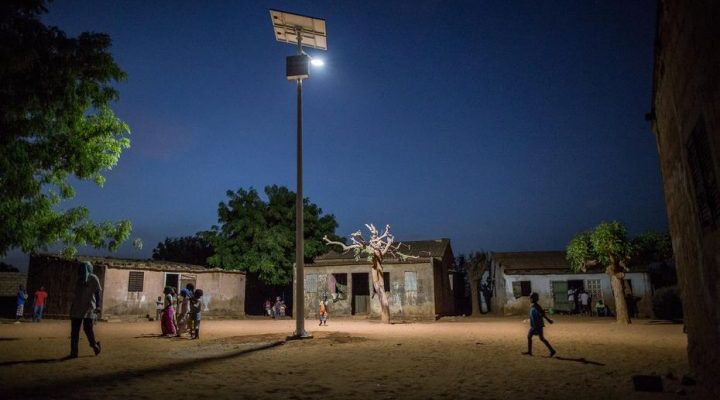 Solar street lighting technology became very efficient thanks to better solar panels and energy efficiency of LED bulbs. In African countries, solar street lights are a better solution than conventional street lights due to the following conditions:
There is an electricity shortage in the national grid of many African countries. Installing conventional street lights could amplify this shortage.
The solar street lights do not require infrastructures such as connection to the national grid or regular maintenance. Solar street lights are very easy to install and operate.
The governments and international organizations invest a huge amount of money for renewables. There are many government incentives for the installation of renewable technologies in daily life.
To invest in the solar street light business, African businesspeople should make an arrangement with a solar street light manufacturer. Then, they acquire training on how to install them. They can bid on national tenders or alternatively, they can install solar led street lights on private premises such as residential sites, factories, warehouses, recreational areas, etc. Last year, Benin awarded a lucrative $24.2 million contract for the supply and installation of 15,000 solar street lights.
Istanbul Africa Trade Company is a supplier of solar street lights. Our solar street lights provide various options to user with its IoT compatible structure. Light level adjustments can be made easily by automatic dimming and Bluetooth remote access features. Thus, the system allows for avoiding light pollution.
4. Installation of Solar Water Heaters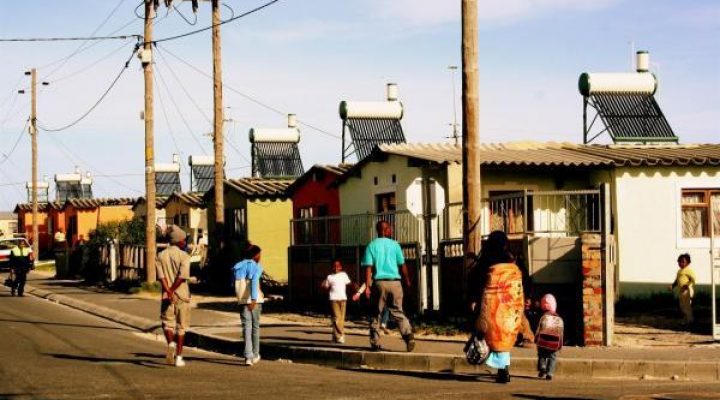 Solar water heating technology provides free hot water for households and industrial facilities. Following the first installation, households access hot water for free with minimal maintenance fees. The solar water heaters come with a pack and installation is very easy. Below is why you should invest in solar water heaters:
Average number of sunny days is high in Africa. Many countries receive direct sunlight through out the year and there is no freezing problem.
It is a relatively affordable technology. There will be many households and companies that would demand solar water heaters.
The installation does not require deep technical knowledge. After giving training to one employee for 3 days, he can manage the installation of new units.
African businessmen and businesswomen should take a look at this profitable and lucrative business model. The solar water heaters that they provide should have warranty conditions and they must be supplied from a renown manufacturer.
We supply solar water heating units and training for our clients. Our galvanized solar water heaters galvanized is an open-loop system with vacuum tubes that are very affordable. Istanbul Africa Trade Company galvanized solar thermal systems may be used at extremely hot and cold weathers. It is suitable to use where the temperature goes below zero degrees, even without the need for a solar liquid.
Polyurethane isolation is standard with our galvanized solar water heaters. Inner tanks are galvanized, outer tanks are special electrostatic powder painted galvanized and inner surfaces of tanks are made of food-grade epoxy coated steel sheets. Copper alloy selective surface vacuum tubes are standard with these systems. Our closed-loop solar water heater is suitable for hot-cold areas with really dirty or hard water. The system never freezes even below 0°C, performs well and its performance remains the same as the first day after long years.


5. Water Purification Systems
Water treatment and purification are very crucial in Africa. Many people have limited access to clean water and there are great potentials in sourcing clean water to households. There are many technologies in water filtration and the equipment varies by size and capacity.
There are many remote villages that lack clean water supply. Government and international aid organizations offer capital for the construction of clean water supply systems.
Middle-income class households prefer filtering the tap water in African cities. There are small home-type water purifiers that can be sold to African consumers.
There are additional revenue streams through regular inspection and maintenance of water treatment systems. For example, revenue can be generated by the initial sale of the system and also with the contractual maintenance scheme.
More and more African companies are interested in the provision of water purification services. They can partner with international players and act as their local distributor and service center.
We are the exporter of high-quality water treatment systems. Our product range includes open case and close case water purifiers. We provide purifiers with OEM or LG-branded filters. You can order purifiers with a pump or without a pump.
6. Distribution of Fast-Moving Consumer Goods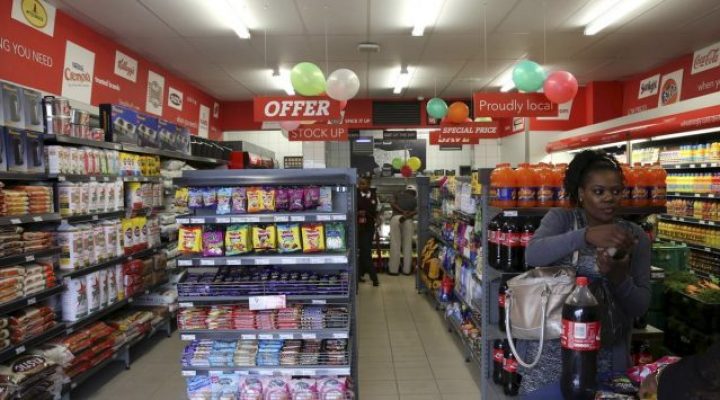 The retail sector in Africa is modernizing and formalizing. Existing supermarket chains are expanding into new countries and they require local distributors that will fill the shelves. With the development of per-capita-income and rise of population, African distribution companies will be in a profitable business area. There are a few reasons why you should consider investing in FMCG distribution:
Modern retailing is becoming more trendy. Middle-income people prefer shopping from grocery stores and supermarket instead of street vendors. These grocery stores and supermarkets need efficient distribution and supply channel.
Many foreign brands are looking into exporting their products to African countries. These companies need strong local distributors to deliver their products to the end-consumers.
In the last decades, many South African retailers (Pick n Pay, Massmart, Woolworths, Game) expanded into new regions (Ghana, Nigeria, Kenya, Tanzania, Uganda, Zambia, Namibia, Mozambique, Botswana, Zimbabwe, etc.). They are working with domestic consumer goods distributors and they also run their own operations. African businesspeople should definitely take a closer look at the opportunities in the distribution of consumer goods and packaged food.
Istanbul Africa Trade Company acts as the exclusive distributor of major FMCG manufacturers in Turkey. We ship our products to the main markets in Africa and work closely with our local distributors. Our product range includes pasta (spaghetti and macaroni),  cooking oil, olive oil, canned vegetables, flour, chocolate, biscuits and frozen meat. In addition, we supply household hygienic cleaning products such as detergent, liquid handwash, shampoo, baby diapers, sanitary pads and wet wipes.
7. Furniture and Home Accessories Store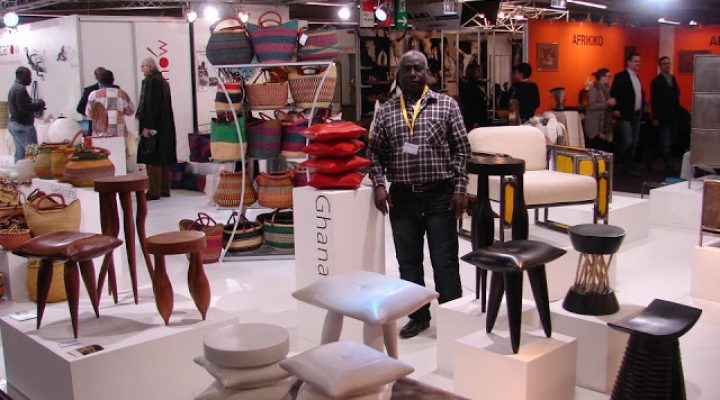 The average per-capita income of African countries is rising. Many countries shifted to middle-income level, Tanzania being one of them. Higher-income means higher spending on houses and accessories. Furniture is one of the sectors that directly develop with the rise in income. Here is why African businesses can find profitable opportunities in the furniture sector:
Average income and the number of the middle-income population are increasing. There is expected to be more spending on furniture and home accessories.
Consumer trends are shifting and many rich people demand luxury furniture and decoration items for their home and office.
The supply of furniture is not enough in Sub-Saharan African countries. The existing items are very expensive due to the lack of distributors. There is great profit potential.
African businesspeople can become the exclusive distributor of foreign furniture brands. The international furniture brands are looking for local and strong distributors. Dogtas is one of the Turkish furniture manufacturers that expanded into Africa. They have a new store in Lusaka, Zambia.
Istanbul Africa Trade Company partners with Turkish furniture factories and evaluates African distributors that apply for exclusivity rights. We provide a complete service including manufacturing, standardization, domestic logistics, customs and international shipping.
8. Distribution of Baby and Children Products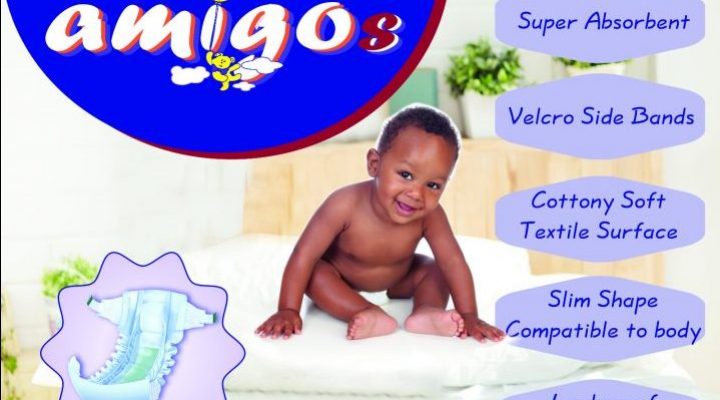 The population of Sub-Saharan African countries is very young. The median age in Africa is 19.7 years. In Niger and Uganda, median age falls to below 16 years. The young population of Africa offers opportunities for baby care and children products. Why you should import baby care products and become a distributor:
The population of Africa is very young. The fertility rate is high. This drives up the consumer market.
Local production of baby care products is not enough. Many products are imported and sold at a very expensive price level.  New local distributors can create an efficient way to sell their products.
It is a market that will never end.
African investors can become a distributor of a foreign brand, or alternatively produce their own brands with private label solutions.
Istanbul Africa Trade Company offers baby care products in partnership with Halk Hygienic Products Company. Our brands are Taffy, Gizmo and Amigos. We provide a complete service including manufacturing, standardization, domestic logistics, customs and international shipping. With Halk Hygienic, we offer baby diapers, wet wipes, lady pads and adult diapers.
9. Distribution of Consumer Electronics
Consumer electronics are becoming more trendy in Africa. Consumer electronics can be classified into household appliances, TVs, smartphones,  PCs and other accessories. There is an increasing demand for all types of electronics in Africa. Many countries have switched to 4G networks and digitalization is ongoing.
Adoption of technologic and electronic devices by the younger population.
Infrastructural development of the 4G networks and the national electricity grid.
Electronic accessories are cheaper thanks to more efficient and mass production methods.
African businesspeople can look into major Turkish corporations and become their local distributor thanks to our assistance. One of the biggest Turkish corporations, Arcelik, is the owner of Defy Appliances of South Africa. In addition, other Turkish factories export their products to African countries.
Istanbul Africa Trade Company works closely with consumer electronics manufacturers in Turkey. We assist them with business development activities on the African continent. We supply led bulbs, TV sets, laptops, home appliances, air conditioners, fans, heaters, refrigerators and other consumer electronics products.
10. Cosmetics and Makeup Products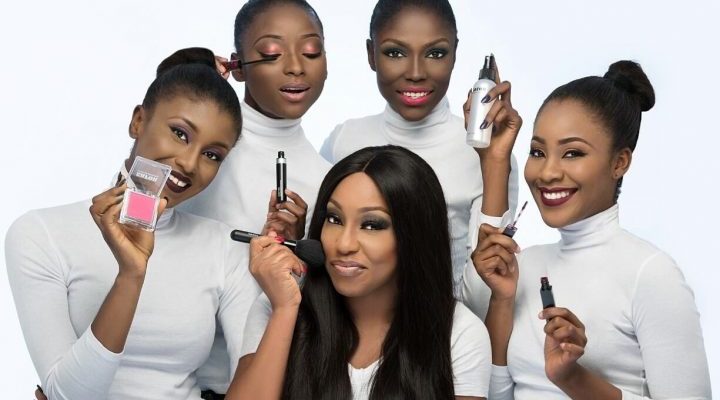 African markets offer great opportunities for cosmetics and makeup products sellers. With increasing income-level in the future, more and more people are expected to afford cosmetic and makeup products. Also, the current trends are increasing the consumption of makeup products. We see great potential in this sector thanks to the following points:
The population and income-level are increasing at the same time in Africa. Many people are shifting from low-income level to middle-income level. This will increase the demand for cosmetics and beauty products.
Cosmetic products sell very fast and fast-moving. They are durable and they don't expire fast. They can stay on the shelf for some years without any defects.
African investors can choose two options when they are entering the cosmetics sectors. Firstly, they can be an exclusive distributor of a foreign famous company. This is suggested for the first years. Secondly, they can create their private-label cosmetic brands. This option will give them more flexibility, however, please note that the initial investment amount is much more. There are already Turkish-African investments in the cosmetics sector. For example, leading Turkish cosmetics company Flormar has operations in Tanzania and some other African countries.
Istanbul Africa Trade Company is the exclusive general distributor of famous Turkish beauty brands. We are looking for local distributors and we support them in terms of marketing and advertising. Our products include perfumes, highlighters, foundations, lipsticks, eye pencils, makeup removal wipes, nail polish, bb creams, etc.
11. Fashion, Apparel and Clothing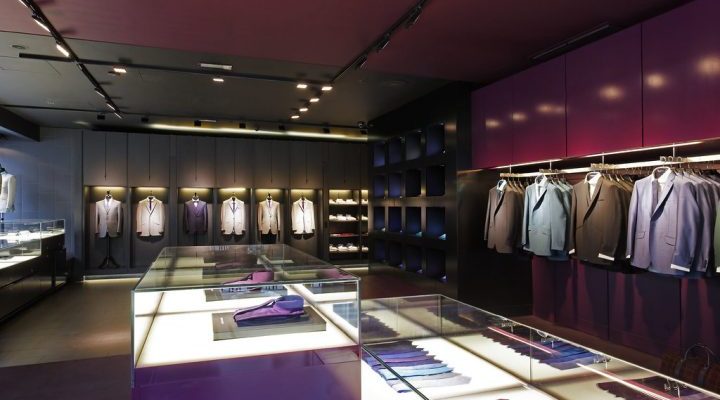 Clothing is a business sector that highly correlates with the economic growth of the country. In African countries, there is high demand for clothing and apparel, and there is not enough branded and reasonably-priced clothing companies. There is a huge opportunity for African companies. Find below the advantages of building an African fashion brand:
African consumers follow trends and look for higher quality textile products. Chinese textile products are cheap but they lack quality. European brands are high-quality, however they are very expensive for mass market.
Customization in clothing is easier compared to other sectors. Your products can be custom-branded with a marginal cost increase. You can build your brand with less capital investment and less stocks.
African business people should consider the lead times and product quality before investing in this sector. The fashion trends change very fast and stocks need to be updated regularly. The proximity of the factory to the retail market is very important. Also, the supply chain and logistics should not be interrupted. Finally, the investors should follow the consumer demands in each African country and customize the products according to the market taste.
Istanbul Africa Trade Company uses the geographic location in Turkey and the strong textile manufacturing capacity to serve its African clients. Shipments from Turkey to East African ports take only 20 days and to West African ports only 30 days. Also, the textile factories in Turkey manufacture products according to the needs of African clients. We arrange all the deals and supply-chain arrangement on behalf of our African clients. The competitive products in Turkey are cotton t-shirts, bags, shoes, sneakers, fashion accessories, home textile products.
12. Agricultural Machinery Dealership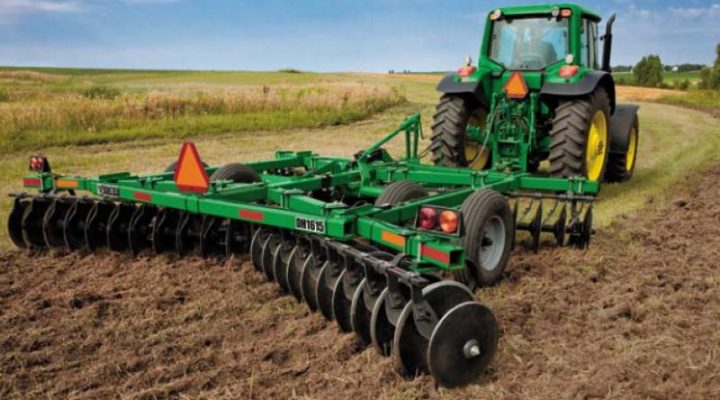 Agriculture is the most important economic activity in Africa. It provides employment for about two-thirds of the continent's working population. Agriculture contributes an average of 30 to 60% of GDP and about 30% of the value of exports for African countries. Yet, arable land occupies only about 6% of Africa's total land area. Agriculture has been largely confined to subsistence farming and has been considerably dependent on the inefficient system of shifting cultivation. However, with government policies, there is a tendency towards modern farming with technological equipment. A dealership for agricultural machinery and equipment is a very lucrative business due to the following advantages:
The increase in population generates more demand for agricultural products. To meet the demand, private investors and governments have to invest more in agriculture.
In addition, international aid organizations promote sustainable and modern agricultural methods. They allocate funds for purchasing modern equipment.
Investors in African countries are looking into importing modern machinery and equipment to be used in agriculture. With a dealership, companies can keep stocks and also sell items on order. The profit margins and order sizes are large in this sector.
Istanbul Africa Trade Company has distribution agreements with major agricultural equipment producers and we offer our products at a reasonable price level for our African distributors. Our product range includes tractors, soil preparation machine, seeder, fertilizer spreader, sprinkler, drum mower, harvester, pneumatic planter, seed drill machinery, plough, gobley, subsoiler, interrow cultivator, rotary tiller, feed mixer, field sprayer, baler machine, maize chopper.
13. Mining Equipment Repair and Spare Parts Supplier
The mining industry of Africa is the largest in the world. The economy of many African countries depends on mineral exploration and production. Africa mineral reserves rank in the top three for bauxite, cobalt, diamonds, phosphate, platinum and vermiculite. Uranium, platinum, nickel, bauxite and cobalt are exported from Africa to the world. The machines and equipment used in these mines require regular maintenance and spare parts. Being a supplier and repairer for mining machinery and equipment is a profitable business idea due to the following advantages:
The economy of many African countries depends on mining and mines generate huge revenues. The machines in these mines are crucial to the economy and they need to be keep maintained. For example, diamonds generate 85% of Botswana's export revenues.
International suppliers and OEM manufacturer ask for very high amounts for regular maintenance plans. A local company will cost less. There is a huge profit margin that can be captured by local African companies.
Investors that are interested in the mining sector should consider keeping stocks of mining equipment spare parts. Also, they should consider offering in-house service for the maintenance of mining machines. They can capture a very good and lucrative market opportunity.
Istanbul Africa Trade Company has distribution agreements with major mining equipment manufacturers in Turkey. We supply spare parts for our clients through air shipping and container shipping. Our product range includes Rock Drilling Machines, Jaw Crushers, Vertical & Horizontal Shaft Impact Crusher, Belt Conveyors, Continuous Mixers, Draglines, Dozers, Underground mining trucks, Loaders and Spare parts.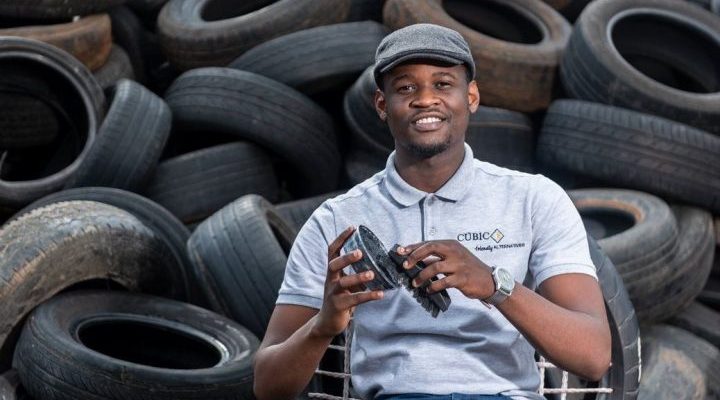 Waste and scrap recycling is a very important sector for the sustainability of our world economy. Plus, governments and international development agencies are very supportive of the recycling investments in Africa. They provide funding and economic incentive packages for recycling investments. Recycling tyre is a very profitable business idea for African decision-makers.
The number of cars and trucks is increasing in all African countries. Ony in Nigeria, there are more than 12 million cars. In Kenya, this number is above 3 million. Tyres last around 4 years. This means that there are more than 12 million waste tyres only in Nigeria.
Government incentives and funding from international development organizations facilitate the investment of waste tyre recycling facilities. REDISA, the Recycling and Economic Development Initiative of South Africa, administers a scheme for the collection and recycling of scrap tyres in Africa. There are sustainability grants in other Sub-Saharan African countries as well.
Sub-Saharan African investors can benefit a lot if they invest in the waste tyre recycling business. They have to follow the government schemes and international development organization grants. The end materials of recycled tyres are rubber and scrap wires. They can be sold in the aftermarket. Also, businesses can earn money from government subsidies.
Istanbul Africa Trade Company undertakes turnkey tire recycling plant construction projects. We ship machinery from Turkey and install all the machines in your home country. Our tire recycling facility includes tire recycling line, loading conveyor, double shaft shredder, second shredder loading conveyor, magnetic separation conveyor, crushing machine, material transfer blower, vibrating screen, truck tire debeader, tire cutting machine and textile separation machine.
15. Biogas and Biodiesel Facility
African governments and private sector investors closely look at the opportunities in biofuels. The use of biofuel, biodiesel and biogas contribute to economic growth and employment. They are an important source for revenue generation and they can supply the demand of neighbouring countries. Africa has the advantage of abundant natural resources and low-cost labour.
Biofuels are eco-friendly. Biogas and biodiesel can be used in many areas in the economy, such as organic fertilizers, heating, fuel for cars and trucks.
The facilities to process biodiesel and biogas are not very expensive compared to investments in fossil fuels.
African business owners can benefit from the advantages of biofuels. They can receive government incentives through eco-friendly economic schemes while investing in the facility. Biodiesel and biogas are valuable products and they can easily be marketed and sold.
Istanbul Africa Trade Company undertakes turnkey biogas and biodiesel processing facility construction projects. We ship machinery from Turkey and install all the machines in your home country. Our biogas and biodiesel processing facility includes alcohol tank, mixer, steam boiler, washing reactor, glycerine tank, condenser, distillation tank, vacuum tank, water treatment device and generators.
16. Concrete Brick and Paver Making Factory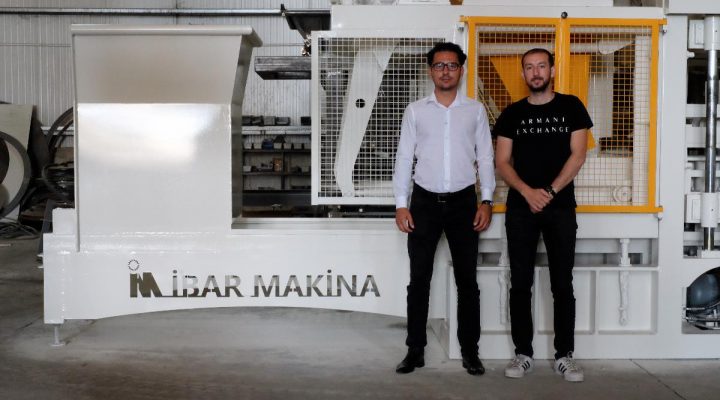 Construction projects play an important role in the economies of African countries. There is a steady acceleration in construction activity, especially in Nigeria, Zambia, Angola and Namibia over last 10 years. has the fastest-growing construction industry in Sub-Saharan Africa grew by 6.5% annually and it is the fastest-growing region in the world. Bricks and paver stones are used in every infrastructure and building projects. Here is why investing in concrete brick machinery is a very profitable business idea in Africa:
The construction sector is booming in Africa thanks to new infrastructure and residential projects in African cities. The market is very suitable for selling bricks and paver stones.
Our machines are very durable and they can be customized according to the needs of our clients. For example, the same machine can produce 6″, 8″ and 10″ bricks and paver stones by only changing the mould.
Investors in African countries can use our machines to manufacture concrete blocks and pavers at a very reasonable price. The new construction projects are the target for selling the products. With the increasing demand and scarcity of supply, the prices for bricks are very high in Africa. African businessmen can generate a very good profit from this investment.
Istanbul Africa Trade Company partners with Ibar Machinery, the leading concrete brick machine manufacturer in Turkey. We work together to meet the demand of our clients from Africa. We provide on-site installation and training of your employees. Our machines are manufactured at high-quality standards and they are durable to the conditions in the African environment. We use our own CNC machines for brick moulds. The capacity of our machines ranges from 500 blocks to 10,000 blocks per hour.
17. Mobile and Tower Crane Rental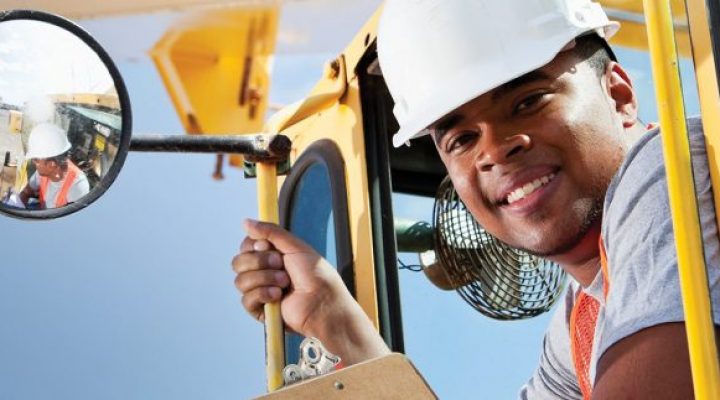 Mobile and tower cranes are used in many areas, such as construction projects, port operations and factories. Telescopic cranes increase the efficiency of operations thanks to their ease of use and practicality. Cranes and booms can be used in many projects and they offer cost advantages. You can consider buying cranes and renting them to project owners.
Crane rental operations are not common in Africa yet. However, the demand is high as infrastructure projects are ongoing. It is a less competitive business for investors.
Mobile cranes can be rented throughout the year. Depending on the strategy of your rental business, you can only rent the crane, or you can rent both the crane and the operator.
Sub-Saharan African companies can import high-quality Turkish cranes and rent them to projects in their countries. It is a very profitable line of business and the investment pays back approximately in 1 year.
Istanbul Africa Trade Company provides high-quality and reasonably-priced telescopic cranes and tower cranes for its clients in African countries. We can assist you with the business plan for crane rental operations. We provide on-site installation on the truck and training for your employees.
18. Stationary and Mobile Concrete Batching Plant Rental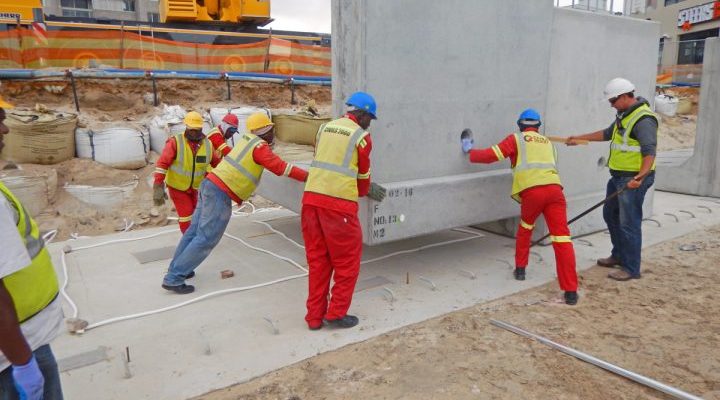 The stationary and the mobile concrete batching plant provides the required concrete of construction projects. Stationary concrete batching plants are used in long-term and big projects. Mobile batching plants are used in smaller projects and they can be transported to different regions easily. Importing batching plants and renting them in domestics projects is a lucrative business idea in Africa.
In Africa, the construction works have not been fully mechanized yet. Owning concrete batching plants can give cost and speed advantage to projects. The project developers are ready to pay a good amount for the machinery.
Mobile batching plants offer flexibility. They can be used in many regions and on short-term projects. They will generate good rental revenue for African investors.
African investors should consider being a dealer and rental agency of concrete batching plants. The developing construction sector in Africa will help these investors to make great returns.
Istanbul Africa Trade Company is the exclusive distributor of stationary concrete batching plant, mobile concrete batching plant, compact container concrete batching plant and concrete mixer. Interested investors can reach our company for more details.
19. Asphalt Road Paving Contractor
Transportation infrastructure is very important for the economic development of African countries. The asphalt road network in Africa is being developed. There are new road construction projects in every African country. Local contractors are needed to undertake the operations of asphalt paving. Angola recently awarded more than $200 million for new road development. Congo is considering building a new bridge on River Congo. There are many other active road construction projects across Africa.
There are a lot of government tenders for new asphalt road construction. In addition, development banks and international development organizations support the development of the transportation network in Africa.
Road paving is a complicated business. It requires machinery, equipment, skilled machine operators and bitumen raw material. However, once these skills and machines are acquired, it is a very profitable and never-ending business.
African companies should take a closer look at the asphalt road construction business. Working with a credible machinery provider is very important. Also, the raw material of asphalt (bitumen) can be imported by the same company to increase profit margins.
Istanbul Africa Trade Company provides its clients with high-quality asphalt construction machinery. We also send Turkish engineers to African countries for the training of our clients in this business line. Additionally, we can arrange bitumen contracts for your raw material needs. We provide the following machinery: asphalt emulsion plant, asphalt distributor, maintenance asphalt sprayer.
20. General Distributor of Aluminium Composite Panel (ACP)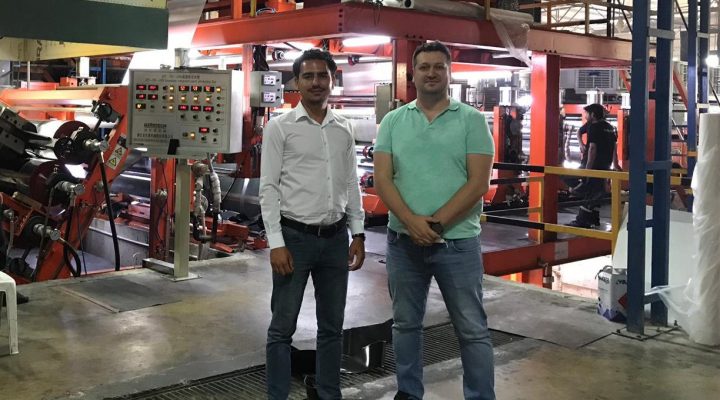 Aluminium composite panels are used in a wide range of areas: Architectural Facade Cladding, Interior Decorations, Ceiling Coverings, Door Panels and Partition Systems, Advertising and Direction Boards, Tunnels, Display Areas, Partition Walls. The general distribution of aluminium composite panels is a profitable business opportunity thanks to the following advantages:
Aluminum Composite Panel has high rigidity and strength properties. It shows high resistance to external weather conditions and UV rays. It shows acidic and basic strength performance in harsh external environmental conditions. That is why they can be used in many applications.
The business of ACP does not require deep knowledge or training. The products are standardized and they can be easily distributed to consumers.
African importers and distributors can find good potential in the aluminium composite panel trade. They can import the panels and keep in their warehouse. The panels can be cut according to the needs of the client, then can be sold to them. Advertising agencies, construction companies, interior designer are the main buyers of ACP.
Istanbul Africa Trade Company provides its clients with high-quality Aluminium Composite Panels from Istanbul, Turkey. All our products are manufactured in Turkey with the best quality standards. We manufacture ACP according to your requested size and thickness. All items are transported to the nearest port in your country with CIF terms.
21. Exclusive Distributor of PPRC and PVC Pipes and Fittings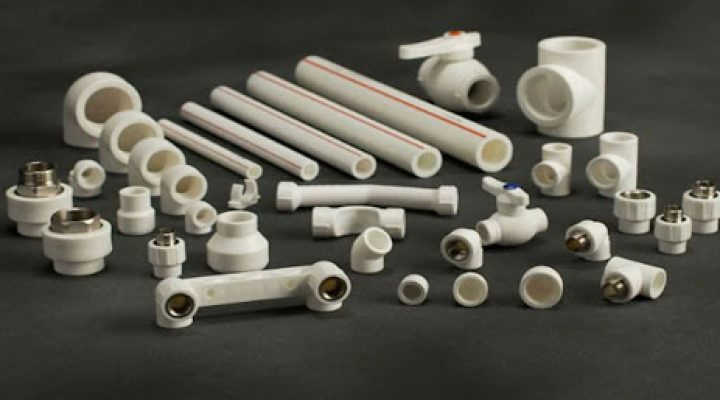 PPRC and PVC pipes are widely used for clean water and wastewater systems in buildings. Being a general distributor of pipes and fittings offer many opportunities to African investors.
All the modern buildings require PPRC and PVC pipes for water circulation. With the construction of modern buildings in Africa, there is a huge demand for these pipes and fittings.
The supplier of PPRC and PVC pipes is very important. High-quality pipes can be supplied at a reasonable price level from Turkey. Our pipes and fittings are high-quality and durable.
African companies should consider investing in the building materials and hardware store business. They can distribute their materials to construction projects with a sizeable profit margin. All the products are standardized and it does not require very technical knowledge. Basic construction knowledge would be enough for the dealership of PPRC and PVC pipes.
Istanbul Africa Trade Company works with Plastherm, the leading pipe and fitting manufacturer in Turkey. All our products are manufactured in Turkey with the highest quality standards. You can contact us for more information.
22. Logistics with Fuel and LPG Tankers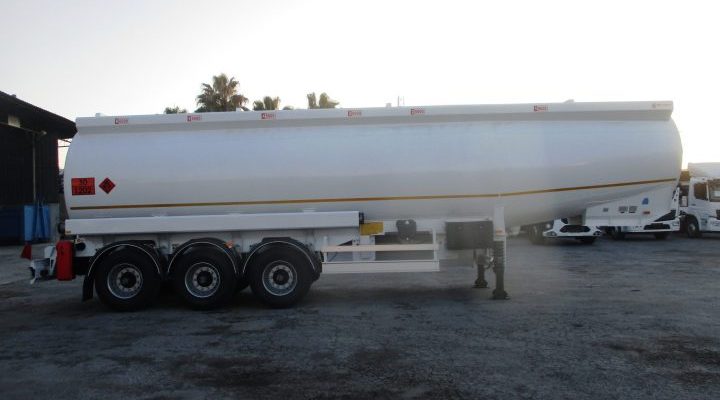 Energy demand is increasing in Africa thanks to the adoption of automobiles and construction of new industrial factories. Fuel and LPG need to be transported to different regions in African countries. Investing in fuel tankers and LPG tankers is very profitable in Sub-Saharan Africa.
More and more cars are being used in Africa. There are new gas stations in remote areas and in different regions. Gas providers need fuel tankers and LPG tankers to transport their products.
There are not pipe systems for the transportation of energy resources. Fuel tankers and LPG tankers are the best way of transporting them.
African entrepreneurs can invest in a fleet of fuel tankers and LPG tankers. They can take part in the distribution of gas, diesel and LPG. The tankers are mounted on trucks and they reach every region with the road network.
Istanbul Africa Trade Company is the supplier of all types of fuel tankers. We manufacture aluminium and mild steel fuel tankers. The capacity is as high as 45,000 litres. We provide valves and compartments according to the needs of our clients. They can carry diesel, gasoline and miscellaneous oil.
23. Digital and Online Sales in Africa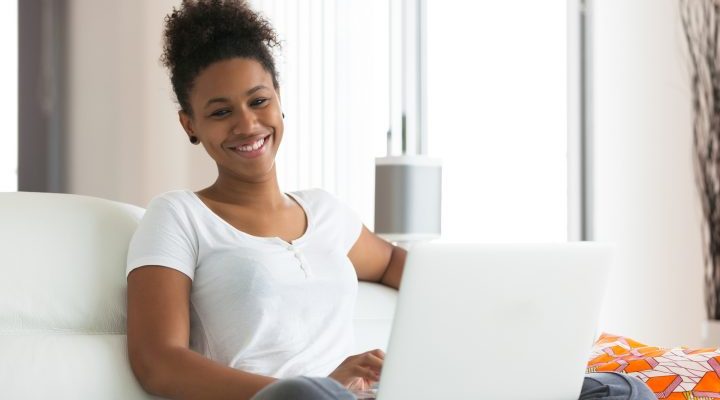 The African consumer market is growing very fast. With the adoption of digitalization and the internet, there are many opportunities in digital and online sales in Africa. It is expected that 5oo million people will be mobile internet users by 2025. You can discover online sales for clothing, kitchenware, accessories and electronics.
Internet penetration and smartphone usage have been increasing in Sub-Saharan African countries. This will affect shopping trends and more people will shop online.
Online sales are more profitable compared to traditional sales. Investors do not need physical stores. They only need a warehouse, online sales website and efficient logistics operations.
African investors should consider investing in online marketing and sales. It is the trend of the 21st century. Entrepreneurs in Africa can invest in online marketplaces, digital marketing agencies, digital advertising and online sales.
Istanbul Africa Trade Company is the investor of Africa Showroom (www.africashowroom.com). We assist our clients with the development of their digital sales channels and also with the supply of physical products. For more information, please visit www.africashowroom.com
24. Professional Cleaning and Security Services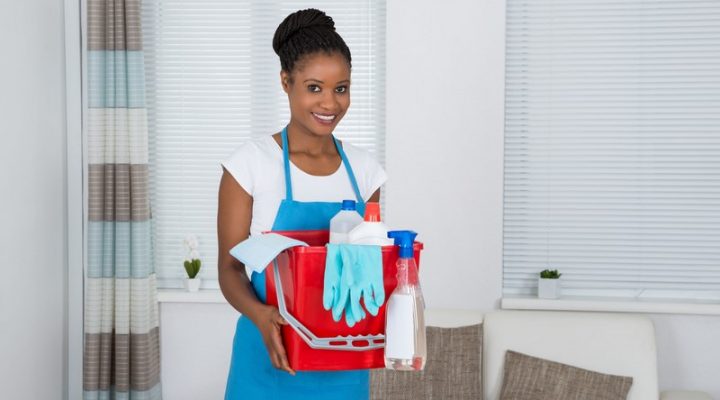 Outsourcing cleaning and security services is a common trend in European and American countries. This trend is being adopted in Africa too, especially in Cape Town, Johannesburg, Nairobi and Dakar. Many companies prefer outsourcing their janitorial and security operations to professional companies. African entrepreneurs should consider opening a professional cleaning and security outsourcing company.
Businesses are being more sophisticated. Core areas of companies are done by internal employees. However, cleaning and security operations are outsourced to professional companies. This trend is now happening in big cities in Africa.
Labour cost is reasonable in Africa and janitorial services do not require much training. It is comparatively easy to open a service company in this area.
Professional janitorial and security service business is profitable and offers opportunities for African businessmen. Investors in big cities can consider starting a professional outsourcing company.
Istanbul Africa Trade Company exports professional cleaning equipment, uniforms and worksets. We also provide training in partnership with industry experts in Istanbul, Turkey. We provide professional polishing machines, vacuum cleaners and cleaning chemicals.
25. Your Great Business Idea for Africa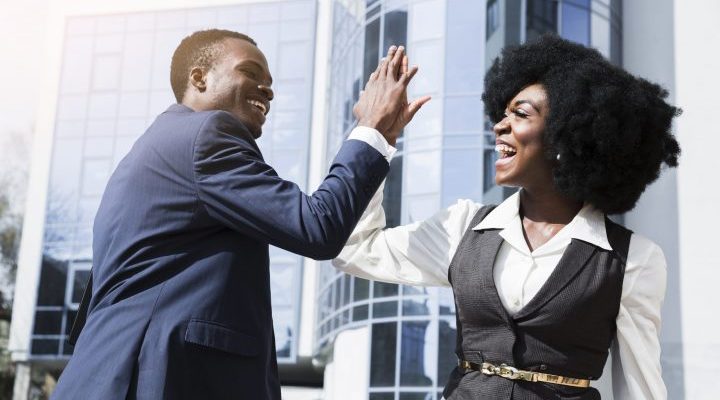 Let us know about your great business idea! Istanbul Africa Trade Company can be the supplier of the products and business services that you will need.
You can send an email to info@istanbulafrica.com or send a Whatsapp message by clicking on the below button.